Each year, the school I teach at celebrates the arts by having a Night of the Arts.  Each specials class (art, music, GATE, PE, science) creates something unique to share with parents (choir concert, PE demonstration, science experiments) and all of the classes display art/writing pieces that center around a common theme.   This year the theme is multiculturalism.  This is my first year at the GATE teacher, so I want to do something special.  I have definitely spent a lot of time thinking about a unique project my students could create that would not only expose them to new cultures but would also provide a complex and challenging learning experience. 
Then finally the perfect project fell into my lap (actually it hit me on the head).  I was pulling some resources from the shelves in my garage when a box hit me on the head.  I looked down at it and realized it was the multigenre project I created when I was an undergrad at the University of Arizona.   I had reinvented the project and used it once before when teaching in sixth grade in Idaho.  This was definitely the perfect I had been waiting for.
Here is how it works:
Students research the life of a famous historical figure and choose six major events from his/her life.  Then instead of writing a typical research paper, they create meaningful and accurate primary source artifacts that they eventually present to the class.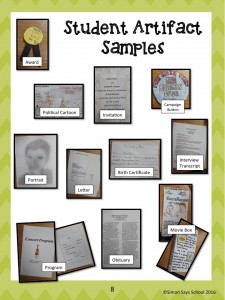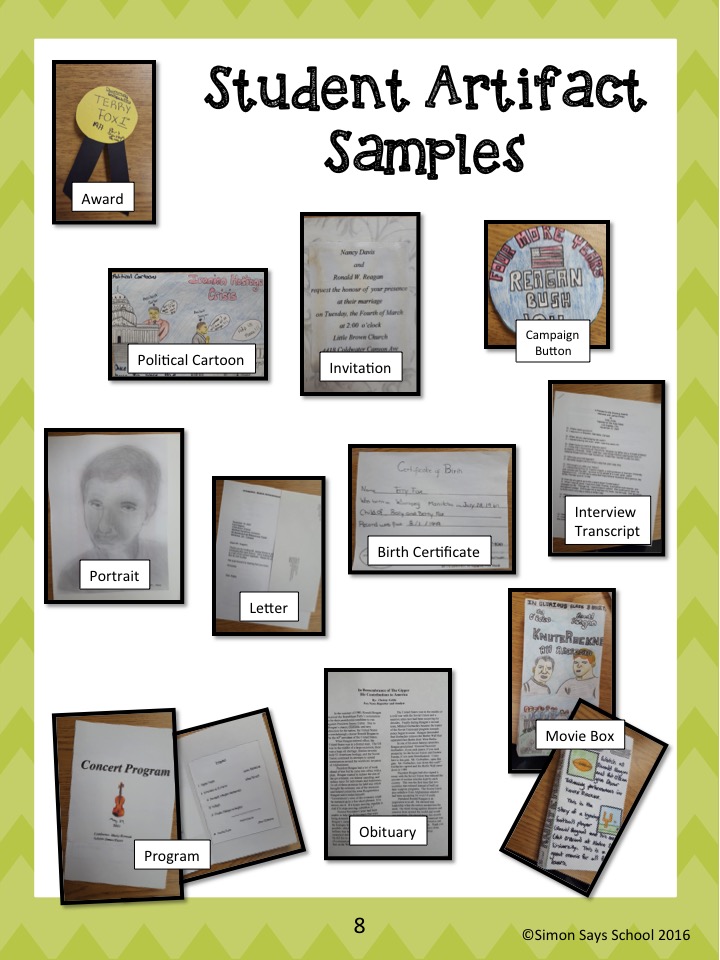 For Night of the Arts, my students will choose a famous historical figure from an assigned country.  This way kiddos have some choice about what they research (which is very important when you are looking for by in).  In addition, students will get the opportunity to hear reports about people and cultures from all over the world.
During the project students will create:
Authentic Artifacts 
Students will create long, short, and artistic artifacts to represent the different stages of their historical figure's life.  Examples of artifacts include birth certificates, campaign buttons, marriage certificates, awards, invitations, newspaper articles, journal entries, portraits, photographs, or obituaries, just to name a few.
Portrail Example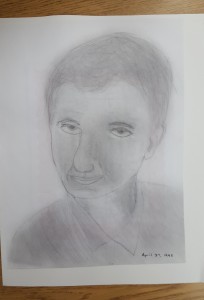 Campaign Button Example
Transcript of Interview
Container, Works Cited, and Rationale
My students will also have to choose a container to house all of their artifacts. The container must be important to the life of their figure.  For example, I have had students in the past use violin cases, luggage, medicine bags, brief cases, and cereal boxes.  In addition, the kids will create a works cited page listing their sources and write a rationale explaining the artifacts they created.  This is such an important part of the process because students must think critically about the reasons behind their choices.
I love this project so much that I decided to share with it with others in my TPT store.  You can find it here.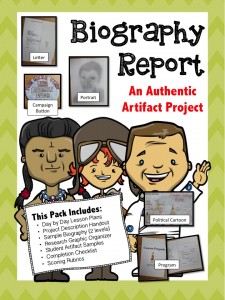 Included in the packet are:
– Day by Day Lesson Plans
– Project Description Handout
– Sample Biography (2 levels)
– Research Graphic Organizer
– Student Artifact Samples
– Creating Authentic Artifacts Guide
– Project Completion Checklist
– Scoring Rubric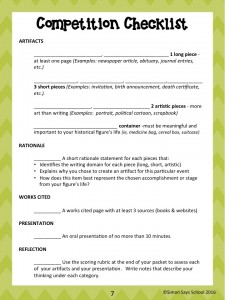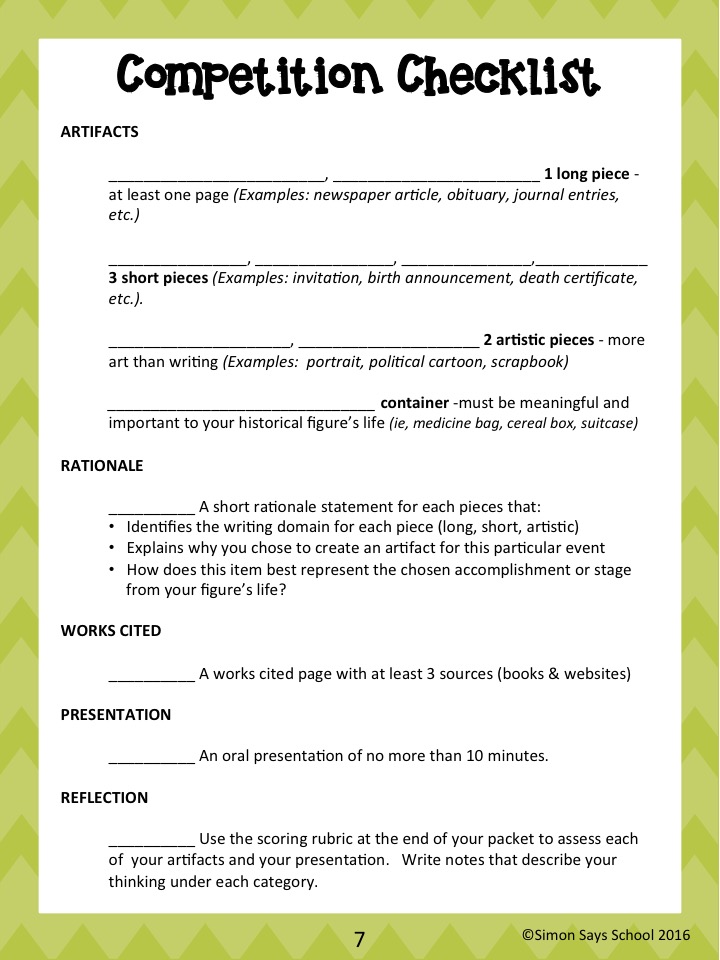 My hope is for students to display and present their artifacts and containers at Night of the Arts.   I will definitely take pictures and share how it goes!
I know my students will love it and can't wait to get started! ! !