What a hit! My third graders have had an amazing time dissecting owl pellets.  Instead of purchasing the small pellets, I paid the extra money and bought the largest pellets possible.  I am so happy I did!  Some of my kiddos found  1 – 1/2 inch skulls.  It has been incredible. I purchased the following owl pellets on Amazon.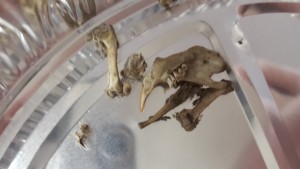 To begin the lab, students were given tweezers, gloves, googles (helps make them feel like real scientists), magnifying glass, pie tin, and construction paper.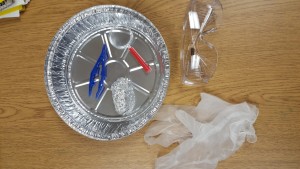 I always try to prepare everything in advanced so that we can spend as much time as possible on the lab itself.  My group is small enough that everyone had their own owl pellet.  If I had a larger class, I would ask students to share their pellets.  They were definitely large enough for two students to dissect.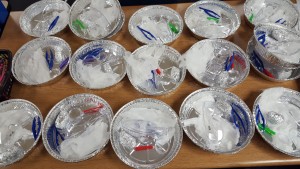 I asked students to turn in their lab packet to the bone identification chart from the very beginning.  The purpose of this wasn't to classify the bones yet, but rather to give them a reference so that they could speak intelligently  about what they were seeing.  I loved the wonderful conversations I heard and the use of the vocabulary they had learned from previous lessons
Student #1:  Wow, I think I found a vertebrae.
Student #2:  No that can't be a vertebrae because it is too small.  It must be a rib.
Here are pictures of my kids and their discoveries: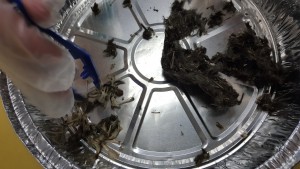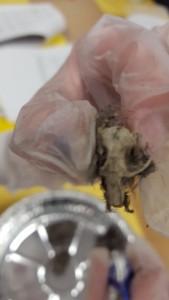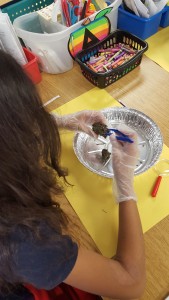 The next step is for students to identify each of the bones using their chart and then analyze and graph the results.  This week has surely been a lot of fun!