I love teaching fractions.  I remember years ago when I would teach my students a jiggle to remember to the steps to multiplying fractions.  They would chorally sing the chant together and then solve the problem. What could be better, right? All my students got the answers correct and could do any problem I threw at them as long as they sang the song. However, after taking a life changing professional development workshop, I realized that my students didn't understand the REASON behind the steps they were singing.  They couldn't visualize what they were actually doing. WOW! ! !
Teaching this concept using visuals can definitely be challenging.  My gifted learners often wonder why they need to draw a picture when they know how to solve the problem using the standard algorithm (often times in their heads).  I always explain that it is important to know WHY the steps work and to be able to PICTURE it in their minds.  This way when the problems become more complex, they will have a better understanding of what they are doing.
I have been working on a unit that teachers could easily implement into their classroom to help students grasp these sometimes challenging concepts.    After months of working them, they are finally available!
You can grab each of these practice packs by clicking on the links below: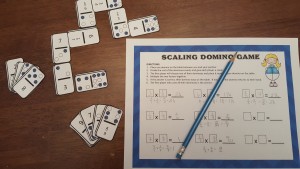 Each unit includes
Pre and Post Assessments with Keys

Objective Poster

Interactive Notes and Foldables

Student Samples and Instructions

3 Different Practice Pages and Games with Answer Keys
  These practice packs are also available in a bundle. You click here to find it on TPT.