Cooperative board games are different in that they don't have one winner who gained his or her victory by dominating the other players, but rather all the players win or lose together. Everyone is on the same team trying to solve the problem presented by the game. Cooperative board games are amazing because they create a shared experience and story that all the players have a part in creating.
Benefits
The benefits to playing cooperative board games are numerous.  Children who play these types of games must learn how to communicate with the other players at the table:  ie. what they are planning, where they are strong, and where they need help.  Players will flex their cognitive muscles as they practice persuasive strategies to convince players to share resources or lend, make decisions, and take risks in a safe environment. 
Cooperative games also lend themselves perfectly to review games in the classroom.  Kiddos work in teams to answer test-prep questions and are extremely willing to help each other out because they are all working towards the same goal.  Even the most reluctant learners want to do well because they want to take their turn and win the game! 
Another powerful benefit is that children develop their socio-emotional skills.  In a cooperative game, working together is obviously a must.  Players cannot always put their desires and wishes first because they have to do what is best for the team.  Often players may not get to be the hero that finishes off the challenge, but they know they played an important role in setting up the victory.  Most importantly, kids (and let's face it, adults too) learn the importance of encouraging others.  Finally, cooperative games provide a great opportunity for children, some of whom may not be inclined to join a team sport, to practice teamwork.  
Favorite Cooperative Games
The games I have complied here are by no means an extensive list of cooperative games. This is a huge genre with thousands of games, but these are my favorite games to play with my family and students.
Honorable Mention: Pandemic
Pandemic is a great gate way game into the hobby and has a fantastic theme. You are scientists and medical professionals saving the world from an outbreak of several diseases, a pandemic if you will. Rules are simple and easy to explain, and most importantly the game is fun. However, it doesn't have the same reliability of many of the other games on the list and isn't as likely to be a go-to game that gets to the table over and over again.
Honorable Mention: Pen and Paper RPG's like DnD and Starfinder
This might be the most cooperative game on my list. Players work together as a party to go on a grand adventure, and as a result, they learn the importance of working together to solve any number of problems. Children have a truly limitless decision space to practice those rational thinking skills we love them to hone. Each player helps craft the story and have opportunities to feel like an epic hero. The reason it doesn't make the list is that it can be hard to keep a game going as it can require quite a time commitment. DnD also requires one person who is willing to be the game master and take on the role of storyteller. It can be hard to find someone who feels comfortable taking on this role. However, I can honestly say that I love incorporating role-playing elements into my classroom to great effect. The most excited and "into" it you are, the more your students will buy into the story and whatever you are teaching.
Ok, now for my top 5 Best Cooperative Board Games!
Number 5: Mice and Mystics
This is a fantastic game where a party of mice adventurers embark on an epic quest to save the king and kingdom from a terrible threat. One great benefit to playing this game with children is the opportunity to demonstrate storytelling elements as you progress through the campaign. This game also provides many of the benefits mentioned above when it comes to RGPs without the drawback of needing a GM. Mice and Mystics is a family favorite, but when the story ends, there isn't much replayability.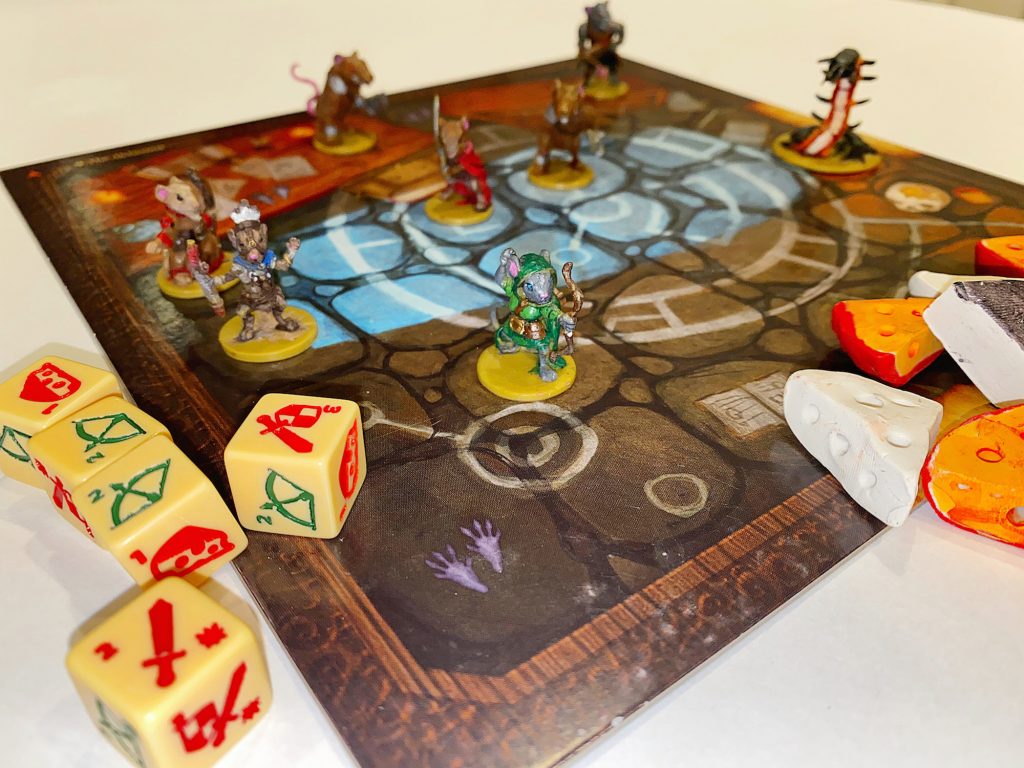 Number 4: Castle Panic
Hardcore gamers might cringe at this pick, but it is a fantastic game for our younger gamers. The rules are simple: players need to defend the castle from what seems like an endless stream of orcs pouring from the woods. With archers, knights, and swordsmen, players defend the castle walls on their turn. If the walls get broken down by the enemy horde, they must be rebuilt with brick and mortar. Don't have the card you need? Not a problem; players can trade cards with other players! This game forces everyone to look many turns ahead and start making plans/trades to set up a good defense. While this is not the hardest game on the list, it is fun and a great entryway game for kids and those new to the hobby.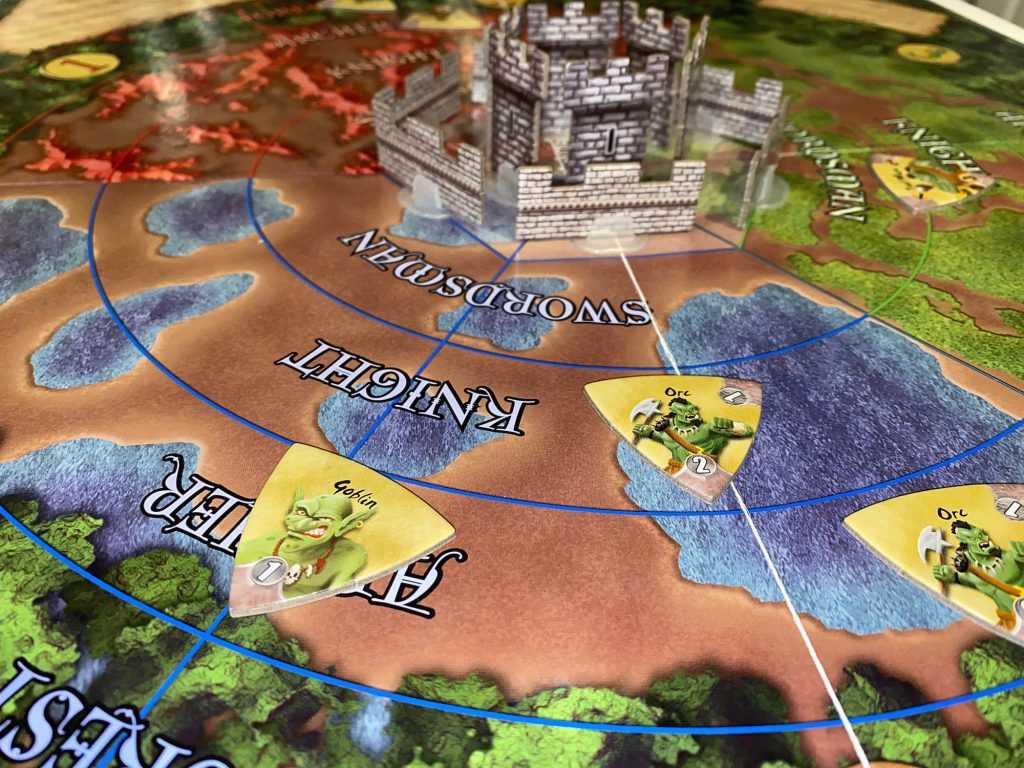 Number 3: Burgle Bros
Who doesn't love a good heist movie? This game is a heist movie in a small box. You work as a team to locate and crack safes, avoid the guards, and safely make it to the waiting chopper on the roof. Each player chooses a character with unique abilities that they can use to make the heist a success. Burgle Bros is campy fun while being difficult and even punishing. It can also be hilarious as everything is falling apart and you scramble to save your bacon. I would have put this game higher on the list, but I realize this theme will not fly in every home. Still, I cannot recommend this game enough.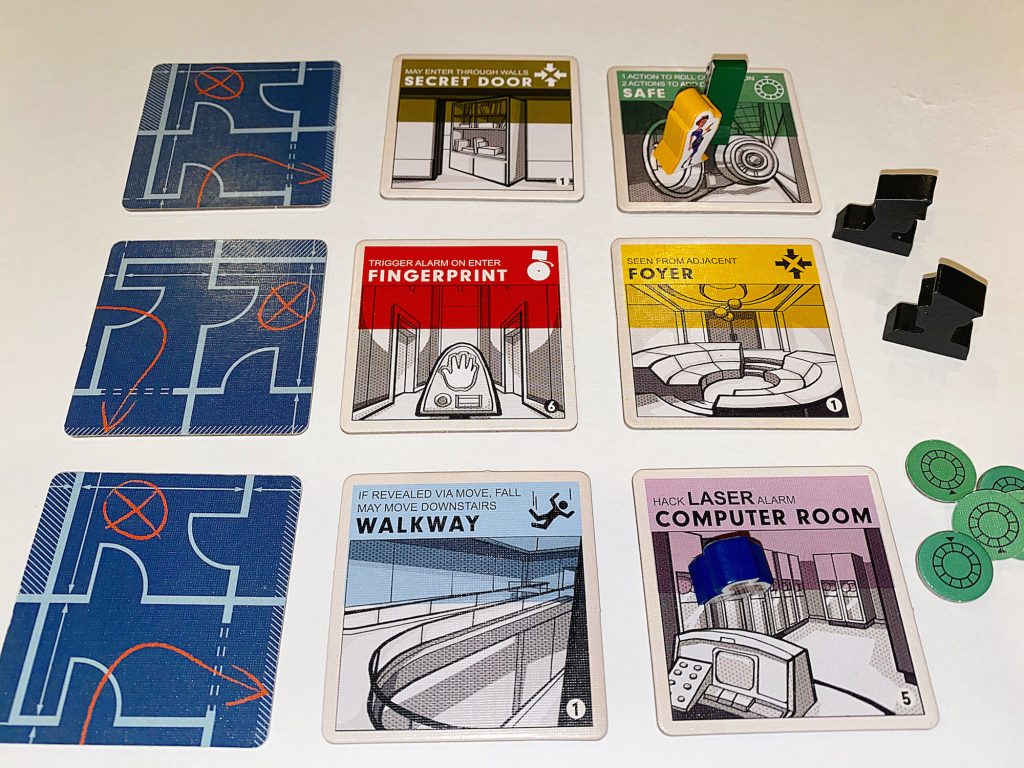 Number 2: Spirit Island
First, let me say this is the hardest game on the list and would not be a great place to start if you are just dipping your toes into this hobby. If, however, you have played games like Pandemic to the point where you no longer feel much challenge, this game is likely perfect for you. Spirit Island sees you taking the role of a unique spirit on an island while defending it from invaders. Every player will have special skills that they can bring to the table and contribute to the defense of the island. One aspect I love about this game, as a teacher, is the opportunity to use the premise to discuss perspective. This game puts you in a position to view colonization from the perspective of the native people. It allows players to talk about how perspective shapes our understanding of history, and how others might view the same events through a much different lens. This game is tense and you never feel like you are winning, right up until you do (if you do).
Number 1: Now Boarding
Now Boarding is hands down my favorite cooperative game. I love this game and look for any opportunity to get it to the table. In this game, the players are running small airlines that shuttle people all over the map. Pick someone up in LA and drop them in Miami. The catch which makes Now Boarding challenging is there is a timer. You aren't given all the information you need until that timer starts, at which point plans go out the window and you have to adapt on the fly (pun totally intended).
My child struggled with timed tests in school. He would panic and freeze when one was placed in front of him. Games like these dramatically improved his confidence when it came to working under a clock. He had opportunities to feel that pressure in a fun and non-threatening environment, and because of this, his confidence skyrocketed.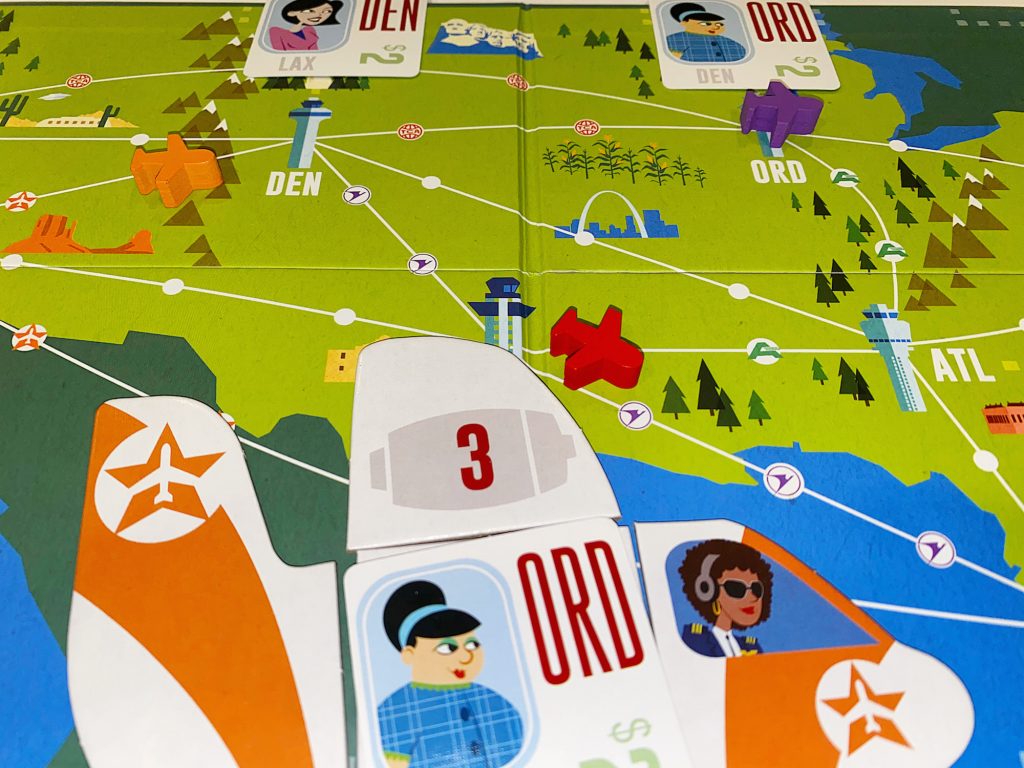 Final Thoughts
I love cooperative games. I love that my friends, students, and family get to be on the same side; they are playing with each other instead of against each other. Most importantly, I love that at the end of what cooperative game we are playing either at home or at school, everyone had a shared experience that they can bond over.